NDA provides extensive IT support services.  Each client has a unique environment requiring a customizable and adaptable approach for their support needs.
NDA has built flexibility into our model so that we can provide excellent support based on the client's needs.
NDA will support all aspects of your IT environment necessary to ensure business continuity.
The activities and tasks below are not intended to be an exhaustive list and some services may not be applicable to every environment.
When your organization needs scheduled onsite support
OIT is our time and materials support service that provides monthly scheduled (or as needed) onsite support by a qualified IT engineer.
OIT is designed for organizations that prefer to delegate some of their support needs to an IT professional, freeing up employee talent for other business critical objectives.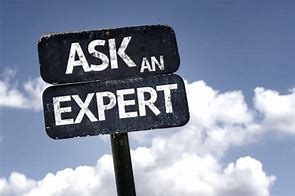 NDA Network Engineers average 15 years or more of proven IT experience and have a strong history of customer retention.
NDA seeks to match a compatible engineer with a client that best fits their organizational culture ensuring a smooth and enduring relationship.
Each of our clients is assigned a dedicated team to ensure that a consistent quality of service is provided.
Each Field Engineer is supported by one of our Senior Engineers  so that a high quality of service is consistently achieved.
NDA has established clear and consistent procedures for problem escalation and resolution.
OIT Services Overview
Monthly preventative file server maintenance
Quarterly workstation maintenance (Windows Workstations)
Create a Written Disaster Recovery Plan
Practice Disaster Recovery by Running Drills at Least Twice/Year
Enterprise-Wide License Management
Create and Maintain a Laboratory Environment if Possible
Provide Help Desk and Other Break/Fix/Repair Services
Identify New/Updated Technologies that May Be Useful to the Company
Identify and Provide or Recommend Appropriate User Training
Maintain Relationships with Vendors and Corporate Technology Partners
Document and Inventory the Network